Wow, its really sad that I have so much time to write some pretty pathetic love songs, but what the heck. In fact, I came up with another one while I was eating dinner last night. I was like "I better go type this up" so I left my food there on the table, came back to my laptop, and BAM! I typed it up because I didn't want to forget it! Here it is:
Spoiler:

Everyday I look around to see
The shadows passing right next to me
It leaves me lonely, but I just wanna be
With you ----

"Best Friends Forever" thats what we used to say
Thats how it always used to be in May
And then those feelings started to grow by day
So now I know ----

Here we are now
Don't tell me to wait
Looking into your eyes
Seeing past all those lies

I wanna tell you
But you already know
This ain't just for show
Because I truly love you so

Where do we go from here
I don't want to shed a tear
I don't want to live in fear
Of losing you ----

Maybe you feel the same way
But you would never say
Thats just how you are today
But all I want is an "I may"
Ok, just a few notes. At the end of the song, it says "I may". Basically, when people get proposed to, they say, "I do" but in this case, all the person wants is a possibility. So its "I May" instead of "I Do". Tell me what you think!
_________________
Administrator





Number of posts

: 144


Age

: 23


Location

: Theed


Job/hobbies

: Writing


Registration date :

2008-03-02



And yet she doesn't have time for super smash bros brawl, reading my novel, or anything else...
_________________
No one...Has Ever Underestimated Paper...Yet~Halo
Hooktail
Gloomtail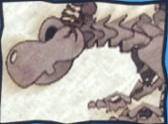 Bonetail
: There's nothing fiercer alive or dead. Too bad he's that last one.
Moderator





Number of posts

: 113


Age

: 161


Location

: Oriunitium, Dreadnar, currently on the path to warfare. (The.Shw.Chr.)


Job/hobbies

: Writting my current novel, The ShadowChaneller


Kamokronos\' Work

: 4-Stars


Registration date :

2008-04-07



Well, I wrote this when I was at school, FYI.
_________________
Administrator





Number of posts

: 144


Age

: 23


Location

: Theed


Job/hobbies

: Writing


Registration date :

2008-03-02





Similar topics
---
Permissions in this forum:
You
cannot
reply to topics in this forum