I hate it! Mamoe always asks me, "Don't you have anything better to do than all those pity magic games?" and my Papoe," Son, why don't you go play some sacoo with your friends?" They should just mnd their own business!
Well, on one of those days mom asked me her impossible question, I yelled," I do! I am going to travel the world!" Mamoe started chuckeling, and Papoe, who was standing I the doorway walked in, put his arm around his wife's waist and let out a big hearty laugh. "HaHaHa! You have no experience in travel! Maybe if you were a Golden Child!" Suddenly serious he said," Son, tavel is no joke. How 'bout you never mention it again?"
hope you liked my sneak peak. more coming later. hope you like it.
Newbie





Number of posts

: 3


Age

: 23


Job/hobbies

: Horses, Computers, etc.


Registration date :

2008-03-02



Yeah, can't wait for the rest!
_________________
Administrator





Number of posts

: 144


Age

: 23


Location

: Theed


Job/hobbies

: Writing


Registration date :

2008-03-02



Rofl. Not bad, BUT how bout saying its a preview FIRST:?:


? I thought that this was real life and I'm like, why is this loser telling us about her life

? Lol! I was so shocked when I read bottom. Not bad, though, sounds decent. If you need help, (thought most people are secretive about their novels, I understand..) in anything, contact me, I got uber free time and I'm ready for anything!! Ciao!
PS: Maybe a little more explanation on how she asked, and what is her impossible question? Cause, it's just like, BAM, right away, no foreshadowing or warning. Still, not bad, i suggest you fix that, and be sure to read my novel posted on this site too! I need more opinion!!
Last edited by DQMJ4Ever-NeverPlayedHalo on Tue Apr 22, 2008 11:58 pm; edited 1 time in total (Reason for editing : I HATE THIS STUPID BOX! GAH!)
_________________
No one...Has Ever Underestimated Paper...Yet~Halo
Hooktail
Gloomtail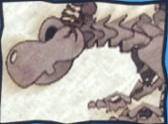 Bonetail
: There's nothing fiercer alive or dead. Too bad he's that last one.
Moderator





Number of posts

: 113


Age

: 161


Location

: Oriunitium, Dreadnar, currently on the path to warfare. (The.Shw.Chr.)


Job/hobbies

: Writting my current novel, The ShadowChaneller


Kamokronos\' Work

: 4-Stars


Registration date :

2008-04-07



It seems Fionna isn't very active, but I know she is much farther than this (She's a friend).
_________________
Administrator





Number of posts

: 144


Age

: 23


Location

: Theed


Job/hobbies

: Writing


Registration date :

2008-03-02





Similar topics
---
Permissions in this forum:
You
cannot
reply to topics in this forum